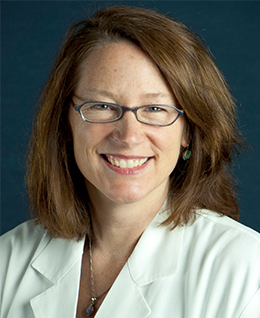 Education
: Doctor of Medicine
Institution
: University of Washington School of Medicine
Residency
: Tulane Health and Sciences University
Area of Specialty
: Obstetrics/Gynecology
Languages
: English and Spanish
Dr. Emily Culbert began working as an OB/GYN at Sea Mar's Vancouver medical clinic in 2010. In 2014, she transferred to the women's health center in Vancouver.

After obtaining her undergraduate degree at Santa Clara University, she earned a Doctor of Medicine degree at the University of Washington. She completed her OB/GYN residency at Tulane Health and Sciences University.

Dr. Culbert loves traveling and helping patients in need. She has volunteered with Burmese refugees in Thailand, and worked with Mother Teresa in Calcutta, India. During her medical training, she worked in Swaziland, Africa, and in rural Honduras.

In the Northwest, Dr. Culbert continues her volunteerism through Project Access, giving specialty care to patients without resources. At Sea Mar, Dr. Culbert enjoys providing every woman with the medical care she deserves.

Dr. Culbert loves spending time with her husband and two young children. She also enjoys running, hiking, and reading.