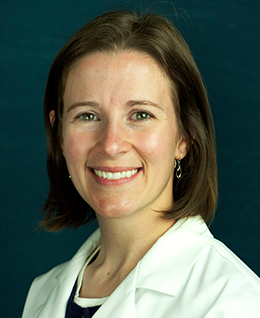 Education
: Nurse Practitioner - Residency Doctor
Institution
: Seattle University
Board of Certification
: Family Practice
Languages
: English and Spanish
Patti Cleveland was inspired by the Sea Mar vision and mission statement during her undergraduate education at Western Washington University, leading her to pursue nurse practitioner training.

She graduated from the family nurse practitioner program at Seattle University in 2008. Patti spent part of her clinical rotations at Sea Mar in Marysville, and joined the Seattle Medical provider team in February 2009.

Patti's philosophy of care is that every person deserves access to holistic and comprehensive health care, and that all should be treated with dignity and respect. She believes in health promotion and the maintenance of a healthy lifestyle for the prevention of chronic illnesses.

Patti is a member of the American Academy of Nurse Practitioners, Puget Sound Nurse Practitioner Association, and the National Health Service Corps.

Patti enjoys hiking, playing soccer, outdoor recreation and playing board games.