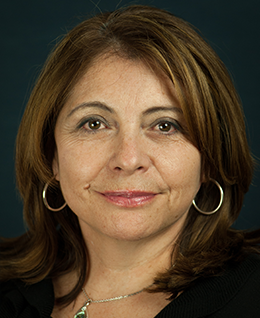 Education
: Associate of Arts Degree, Chemical Dependency Professional
Institution
: Edmonds Community College
Area of Specialty
: Chemical Dependency, Domestic Violence
Languages
: English, Spanish
Eliana Haffner became program manager of Sea Mar's Monroe Behavioral Health Clinic in 2008. She has twelve years of experience in non-profit mental health organizations in Washington, and has worked for Sea Mar since 2000. Under Eliana's leadership, Sea Mar has successfully expanded its services to serve clients in Monroe and Snohomish counties.

After obtaining a chemical dependency professional certificate in 2008, Eliana has worked as a counselor and case manager. Prior to joining Sea Mar, she was a domestic violence advocate at Consejo Counseling and Referral Services in Seattle. In this position she provided case management support to Hispanic women and children.

In her spare time, Eliana enjoys family and friends gatherings, travel to her native country, Peru, and Zumba classes.