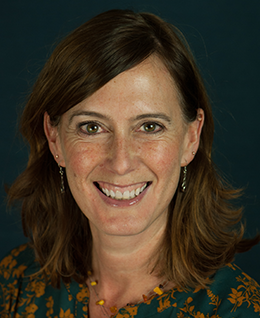 Education
: Master of Arts Degree in Clinical Mental Health Counseling
Institution
: Antioch University Seattle
Liz Barclay is a Licensed Mental Health Counselor, and holds a Master's degree from Antioch University Seattle in Clinical Mental Health Counseling. Liz achieved her Bachelor of Science in Psychology from Plymouth University, England.

Before joining Sea Mar, Liz worked in a variety of settings: providing support and advocacy to women experiencing domestic violence; specialist teenage-parent advice and guidance; and case management to homeless families and individuals; as well as working in

schools for over ten years ensuring every child has the opportunity to thrive. Liz is passionate about her work, and believes each individual has the unique and inherent personal qualities to empower change, create fulfilling relationships, and lead a meaningful life. She enjoys using the natural strengths and interests of children and adults to help them discover new areas of growth. Liz is compassionate and patient, and will tailor her work to best achieve your goals and increase overall well-being.

Outside of work, Liz enjoys hiking, mountain biking, camping, spending time with her family and friends, and watching Netflix. ​