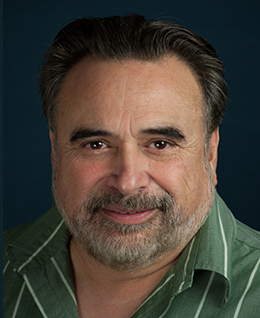 Education
: Doctor of Medicine
Institution
: Meharry Medical College, Nashville, Tennessee
Board of Certification
: American Board of Family Medicine
Residency
: East Tennessee State University
Area of Specialty
: Family Medicine
Dr. Daniel Garcia joined Sea Mar in October 2014 when the organization acquired his rural Family Practice in Concrete, Washington. Before opening his practice in 1982, Dr. Garcia completed his undergraduate studies at Pacific Union College and the School of Medical Technology at the White Memorial Medical Center. He worked as a Medical Technologist for a year in a rural hospital before earning his Doctor of Medicine degree from Meharry Medical College and completing a Family Practice Residency at East Tennessee State University. In addition to his residency, Dr. Garcia worked as an Emergency Room physician in rural Pennington Gap, Virginia. He is certified by the American Board of Family Medicine.

Dr. Garcia has been instrumental in maintaining healthcare services across the county, and particularly Eastern Skagit County throughout his career, in part through his role as an elected commissioner for the local Public Hospital District, a position he held for a number of years. He has also worked in two Skagit County hospitals and area nursing homes.

In addition to researching his ancestry, Dr. Garcia is married and has two grown children and enjoys auto mechanics, sports cars, house restoration and traveling in his free time. Most importantly, he enjoys all of his work and is keen on keeping busy.

Dr. Garcia believes that patients are more likely to be engaged in their treatment when they understand their medical conditions. He approaches medicine as a tireless quest to understand physiological change and achieve the most favorable outcomes possible, all while maintaining a humanistic approach to the provider-patient relationship.