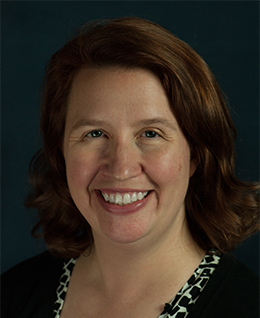 Jennifer has been with Sea Mar since 2014. Prior to joining Sea Mar, she worked for 13 years as a labor and delivery nurse, and as a public health nurse for Clark County's Maternity Support Services program. Throughout her career, she has been dedicated to serving the diverse communities of Clark County.

She enjoys working with women who are seeking birth control options and advice, providing annual well woman exams, answering questions about women's health and cycles, and of course, supporting women with prenatal care, deliveries, and post-partum care. She is forever in awe of the strength and ability birthing women possess, and is grateful to be able to guide and encourage them along.

Jennifer is a member of the Association of Women's Health, Obstetric and Neonatal Nurses and the American College of Nurse-Midwives, with membership in both the Washington and Oregon state chapters. She is a board-certified nurse-midwife and Washington state licensed ARNP. Jennifer holds a MSN in Nurse-Midwifery/Women's Health Nurse Practitioner degree from Georgetown University, a BSN in nursing and a BS in Mechanical Engineering from St. Louis University.

Jennifer is a mother to four boys. She enjoys watching their soccer and cross country sporting events, as well as biking, hiking and swimming with her kids in the summer.