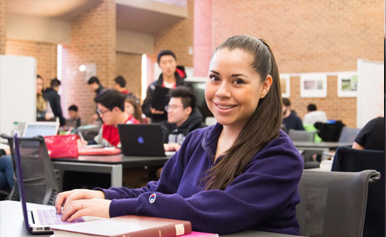 Sea Mar understands that today, even with stable employment, the cost to pursue an education is still out of reach for many. As the backbone of the services Sea Mar provides to the community, Sea Mar is proud to support it's staff in their pursuit of their educational goals by offering a one-time award of $1,000 to be used towards their undergraduate or graduate degrees.
A paid part-time or full-time employee*, and Who has been employed at Sea Mar a minimum of one year by the scholarship deadline, and Plans to continue working at Sea Mar after the scholarship is awarded, and are Pursuing their undergraduate or graduate degree**, and Will be enrolling as a half-time or full-time student in a higher education institute the upcoming academic year.
*Does not include on-call employees or AmeriCorps members
**Does not include professional development or certification programs
Sea Mar encourages all employees to apply however priority will be given to employees pursuing an undergraduate degree, and/or who work on the frontlines.
Applications are open at the beginning of every year.
The application deadline for the 2023 Sea Mar Scholarship is April 30, 2023 at 11:59 p.m. PST
To apply, applicants must answer essay questions and provide a copy of their transcript on an online application form*. Other information related to parent(s)' work history will be asked.

*At the moment the online application does not allow for applicants to save their work and return at a later time. We encourage applicants to review the essay questions and in a separate document, type your response.

Once finalized, copy and paste response into the online application.


Download
support letter
for supervisors to be uploaded on online application.
To request your scholarship funds, provide a PDF copy of your current class schedule and updated contact information. Class schedules must have your full name, the name of your institution, and the classes you are or will be taking.

Scholarship disbursement period begins July after announcement of scholarship, until May of the following year. If unable to collect your funds during this time period, please email the scholarship office to discuss your options.
Contact us at Scholarships@seamarchc.org

Copyrights ©2010-2022: SEA MAR - Community Health Centers