To help speed up the process when you come for your vaccine, please print and fill out the first five pages of the forms below and bring them with you to your visit. These forms will be available on-site if you're not able to print them.
English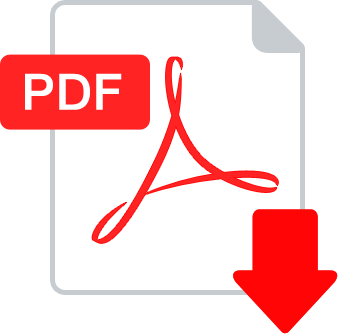 Pfizer COVID Vaccine Forms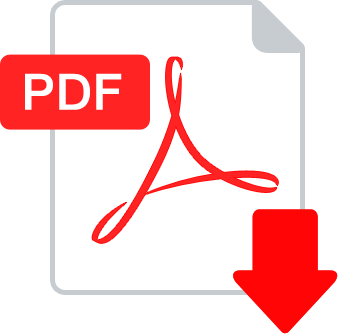 Pfizer Forms - Ages 5-11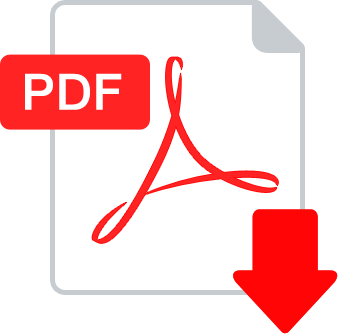 Moderna COVID Vaccine Forms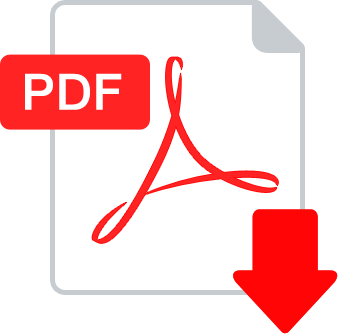 Janssen (Johnson & Johnson) Forms
Spanish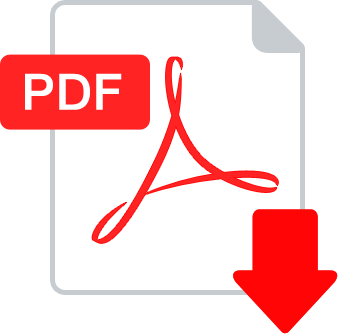 Formularios de Pfizer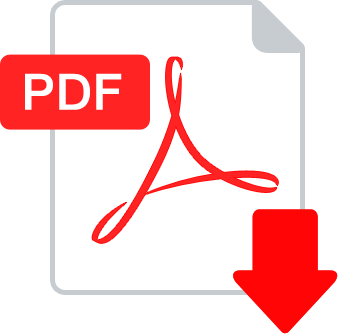 Formularios de Pfizer - 5 a 11 años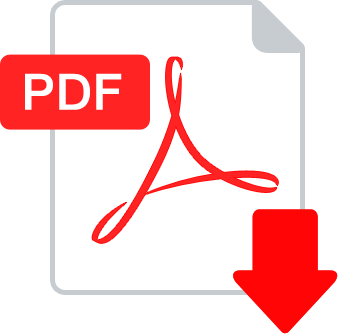 Formularios de Moderna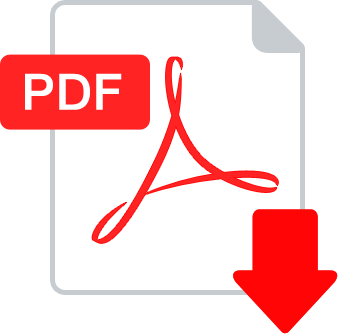 Formularios de Janssen (Johnson & Johnson)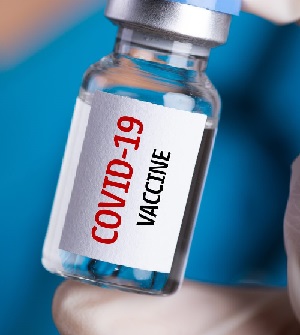 Sea Mar offers COVID-19 vaccines either by appointment or on a walk-in basis.
As of November 19, 2021, The CDC and DOH recommend booster shots of the COVID-19 vaccine for people age 18 years and older who received Pfizer-BioNTech or Moderna COVID-19 vaccines.
The new recommendations also allow for "mix and match" booster doses, meaning that someone can get a different vaccine for their booster dose than they got for the primary series.
Please read our
FAQ below
for more information regarding a third dose or booster.
You may call
1.855.289.4503
to make a vaccine appointment at any Sea Mar clinic.
Call center hours of operation are Monday through Friday, 8:00 a.m. to 5:00 p.m.
You may call to make an appointment even if the list below indicates there are no vaccines available. The list below communicates sites that have walk-in availability.
Consent by an authorized adult is required for vaccination of all 5 - to 17-year olds. Consent forms are included in the Pfizer COVID Vaccine Forms PDF located on the left-hand side of this page.
Before going to a clinic, check the list below for walk-in vaccine availability. This list is updated immediately as changes occur. Be sure to refresh your browser for the most current information.
Patients walking in for a first-dose vaccine will be registered and given a vaccine on a first come, first-served basis.
We recommend visiting the clinic in the morning for a walk-in vaccine to ensure supply is available. Check the website before you visit for availability.
Everyone receiving a first dose on a walk-in basis will receive an appointment for their second dose at the same time as registration. If you do not receive a second dose appointment at registration, stop by the front desk on your way out of the clinic to make a second dose appointment.
The FDA has issued an Emergency Use Authorization (EUA) for the Pfizer, Moderna and Johnson and Johnson vaccines
The care and safety of our employees and the patients we serve is always our top priority. As with any vaccine, we will not distribute a COVID-19 vaccine unless it is recommended by the FDA as safe and effective.
Stay vigilant to stop the spread of COVID-19
Now and after you receive the COVID-19 vaccine, it is extremely important that you continue to follow CDC guidelines. Continuing to take preventative measures such as washing your hands regularly, wearing a face covering in public, and following physical distancing guidelines and government quarantine directives in your area, will help stop the spread of COVID-19.


How are COVID vaccines being made:
Watch this video below created by Washington State Department of Health:



How Would COVID Vaccines work in your body?
Watch this video below created by Washington State Department of Health:



How To Get Registered and Obtain the COVID-19 Vaccine in Washington State
Watch this video below created by Washington State Department of Health:



Our Best Defense
Watch this video below created by Washington State Department of Health:

Click on each question to get an answer.
When can I get vaccinated?
As of May 12, 2021, everyone 12 years and older is eligible to receive the COVID-19 vaccine. Note: Pfizer vaccines can be given to anyone ages 5 and older, Moderna and Johnson and Johnson vaccines can be given to anyone ages 18 and older.
Can I get a Booster dose?
Yes. The booster dose following an mRNA vaccine primary series is recommended after six months for everyone over 18
People 18 years and older who received the Johnson & Johnson vaccine should get a booster dose at least two months after their first dose. This booster can be any of the three COVID-19 vaccine brands authorized in the U.S.
Read more here:
DOH Announcement
(external website)
CDC Announcement
(external website)
Can I get a 3rd vaccine dose?
As of August 14, 2021, The CDC and DOH authorized Health care providers to offer third doses of Pfizer-BioNTech and Moderna COVID-19 vaccines to certain immunocompromised individuals following recommendations from the U.S. Food and Drug Administration (FDA), Advisory Committee on Immunizations Practices (ACIP), and Western States Scientific Safety Review Workgroup.
Note:
A person receiving a third dose should get it at least 28 days after dose two.
An individual can choose to receive a different COVID-19 vaccine brand than the one they got in their initial series.
If you have a condition that puts you in this category, we encourage you to talk with your regular provider to make this decision. Our providers can make the clinical judgement if a patient falls into this category and is eligible for a third dose.
Read more here:
DOH Announcement
(external website)
CDC Announcement
(external website)
Are you offering the Johnson and Johnson vaccine?
Yes. As of April 23, 2021, the CDC and FDA have recommended that use of Johnson & Johnson's (Janssen) COVID-19 Vaccine resume in the United States. However, women younger than 50 years old especially should be aware of the rare risk of blood clots with low platelets after vaccination, and that other COVID-19 vaccines are available where this risk has not been seen.
What if I decide I do not want to get vaccinated?
Vaccines are important to keep you healthy, and to protect the people you care about. The more people we have who are vaccinated for COVID-19, the sooner we can be together again.

Without immunization, you place yourself at greater risk of severe illness or long-term health issues from COVID-19. When you get the vaccine, you also help protect people in high-risk groups that might not be able to get vaccinated themselves.

We understand this is an important decision. It is your right to decide if you want to receive a vaccine. You should use the most accurate information to make a decision. If you have any concerns about the vaccine, talk to your provider. It is their job to help you make the best choices about your health, like receiving the COVID-19 vaccine.
What is the cost?
Sea Mar is offering the vaccine free of charge for everyone.
I received my first dose of COVID-19 vaccine somewhere else. Can I schedule my second dose at Sea Mar?
In this scenario, you may receive your second dose at Sea Mar following the same walk-in process as described for first doses vaccines. Check the website for a list of clinics that have vaccines available. The list includes the vaccine type available.
How do the vaccines work?
The COVID-19 vaccine teaches your immune system to recognize the coronavirus. When you get the vaccine, it causes the body to develop fighter cells called antibodies. These fighter cells stay in your blood and protect you in case you are infected with the virus. COVID-19 vaccines do not cause COVID-19 illness. The vaccines don't include live or weakened virus. You get protection against the disease without having to get sick.
How is the vaccine administered?
The Johnson & Johnson (Janssen) COVID-19 vaccine is only one shot. Pfizer and Moderna vaccines will require two shots. . The first shot starts building protection, but everyone has to come back several weeks later for another shot to provide the most protection. When a vaccine is given, information will be provided about when to get the second dose.
Are COVID-19 vaccines safe?
The U.S. vaccine safety system ensures that all vaccines are safe as possible. COVID-19 vaccines must go through a rigorous and multi-step testing and approval process before they can be used. They will only be approved if they pass safety and effectiveness standards. Vaccines are not approved if the U.S. vaccine safety system finds they may not be safe. Vaccines will also be monitored for safety once they are given.
Overall, the risk of an adverse reaction remains very low — especially when compared to the potential complications of a COVID-19 infection.
For more information about vaccine safety, read
8 Things to Know about the Coronavirus Vaccine
from the CDC.
Is the vaccine safe for kids?
As of November 3, 2021, The CDC and DOH has given emergency authorizaion for the Pfizer COVID-19 vaccine for children ages 5 - 11. Approval for older than 11 was set on May 10, 2021
Are there side effects?
Some people might have symptoms like headache, a sore arm, fatigue, or fever after getting the shot. This is normal and a good sign that the body's immune system is building up protection. These symptoms usually go away on their own within a week. Contact your health care provider if:
- Side effects feel severe or last more than a few days
- Redness or tenderness where you got the shot increases after 24 hours (it is normal for the area to be a little sore for a few days)
When you receive your vaccination, you will get information about how to use your smartphone to sign up for V-Safe.
V-Safe is the CDC's mobile app
that helps you track health effects after you receive the vaccine.
If I receive the COVID-19 vaccine, do I still need to take precautions like wearing a mask?
Yes. COVID-19 vaccines are just one tool to help us end the pandemic. Continue to cover your mouth and nose with a mask around others. Wash your hands frequently. Stay at least 6 feet away from others. Avoid crowds and gatherings inside your home with people who don't live with you.
If I already had COVID-19, should I still get vaccinated?
If you've had COVID-19, you have natural immunity that may last months to years but is not indefinite. People who have had COVID-19 may be advised to get the vaccine because they could still be reinfected and could still possibly infect someone else.
Can I get vaccinated if I am pregnant or breastfeeding?
Yes, you can receive COVID-19 vaccine while pregnant or breastfeeding. Even though pregnant and breastfeeding women were not included in the clinical trials, experts support vaccination to prevent infection.
Should children get vaccinated?
Pediatric vaccine will help protect children and slow disease spread across Washington. Children age 5 - 17 can receive the Pfizer vaccine with parent authorization.
Will the vaccine make long-term changes to my DNA?
No, while the vaccine is made of a genetic material, it does not interact with the genome. It encodes for specific proteins (in this case the spike protein of the SARS-CoV-2 virus), which then gets decoded by the ribosome (protein making organelle/part of a cell) located outside of the nucleus where our genome is housed. mRNA in the cell is also degraded relatively quickly limiting long-lasting impact.
Where can I get more information about the vaccine?
For additional information on the COVID-19 vaccines and the vaccine approval process, we recommend reviewing the FAQs on the CDC and FDA websites at
cdc.gov/coronavirus
and
www.fda.gov
.
Follow these guidelines from the CDC


Click on the image above to download the COVID-19 Vaccine Fact Sheet
Information is changing frequently. Please see the section below for resources.
Copyright ©2020: Sea Mar Community Health Centers